Logo designed by "Mild to Wild Sign Company" of Ringgold, Georgia

OPEN DAILY YEAR ROUND
by Appointment

OPEN EASTER WEEKEND & EASTER SUNDAY
OPEN THANKSGIVING & CHRISTMAS DAY
by confirmed Appointment
10am - 10pm
(Will open earlier by notice)

Ringgold, GA. welcomes visitors! After 3 devastating TORNADOES in RINGGOLD,
the community has gathered together & businesses have re-opened & are still opening.
Roads are now open to the public. Ringgold needs your business & continued support!

Horseback Riding Lessons
Training ~ Boarding ~ Trail Riding
Camps ~ Horse Shows ~ Pony Rides ~ Parties
Horse Seminars ~ Field Trips ~ Demonstrations


ROUND BALES OF GRASS HAY

$20 Cattle Quality
$25 Horse Quality
423-413-7955
Ringgold, Georgia

New Inquiriers, Horse Clients, Puppy Customers & Friends:

PLEASE INCLUDE YOUR TELEPHONE
NUMBER(s) IN YOUR E-MAILS TO ME.
There is a much better chance for me to return your e-mail or telephone call if you have time to both e-mail and call or leave me a voice message. There are days I do not have the opportunity to check both phone messages and e-mails, as I am out on the farm or in the stables & kennels all day.
Thanks Much!
July Summer Horse Camp!
Last week in July
E-mail for more information: peavinecreek@gmail.com
Located near Chickamauga Battlefield and Park, Civil War Gun
Museum, Ruby Falls, Rock City, and the Tennessee Aquarium!
Puppies 4 Sale!!!
NSDR Registered Australian Shepherds
Australian Shepherd/Border Collie Mix
Australian Cattle Dogs (pictured below and
also known as Blue Heelers & Queensland Heelers)
Click photo for more details!
Featherlite Horse Trailer For Sale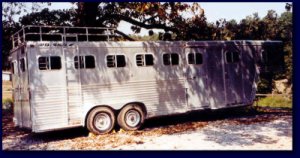 Click photo for more details!
All Disciplines (English & Western) - All Horse Breeds
Sales - Horseback Riding Lessons - Horse Camps
Horse Parties - Horse Training - Horse Boarding
Pony Parties - Horse Shows - Horse Trail Rides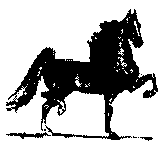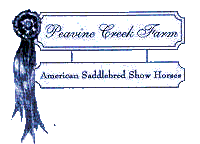 American Saddlebreds
&
American Quarter Horses
"There is nothing so good for the inside of a man
as the outside of a horse"....Mark Twain

These colors never run!!
"Life should NOT be a journey to the grave with the intention of arriving safely in an attractive and well-preserved body, but rather to skid in sideways, chocolate in one hand, a milkshake in the other, body thoroughly used up, totally worn out and screaming "WOO HOO what a ride!"
"National Treasure" ~ "Beautiful Memories"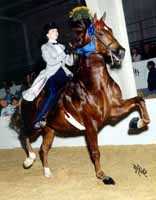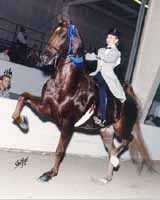 (Click each image to enlarge)
Untouched Photography by Doug Shiflet Copyright ©, Asheboro, North Carolina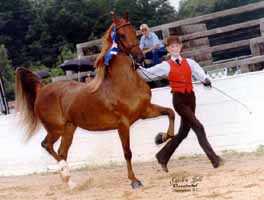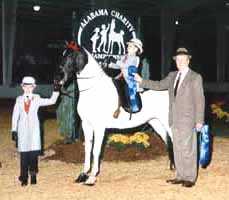 (Click each image to enlarge)
Lucy Lane w/Terre Phillips ~ Randall Norman on Oreo with Bethany Sexton
Photo on right right by Doug Shiflet Copyright ©, Asheboro, North Carolina
Photo on left by Sandra Hall Copyright ©, Chesterfield, South Carolina
Look!!!
Click here to see the stable photos!
Peavine Creek Farm Stables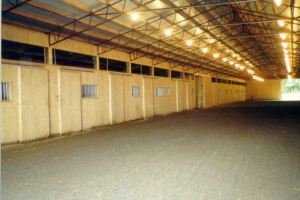 (Click here for more stable photos!)
Look!!!

Click here to see the stable photos!
Peavine Creek Farm Grounds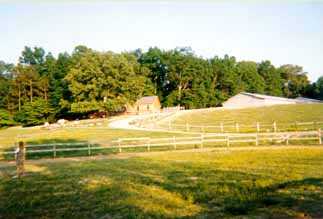 (Click image to enlarge)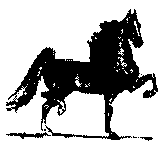 Peavine Creek Farm
Ringgold, Georgia
Local to Chattanooga, Tennessee!
Terre Phillips, Owner/Trainer

Peavine Creek Farm
Terre Phillips
Ringgold, Georgia 30736 USA
423-413-7955


Please EMAIL & VOICE MAIL.
Can NOT retrieve TEXTS.

LOCATED near Ft. Oglethorpe, Georgia, 4 miles over the GA/TN state line on I-75,
and 2 miles off the I-75 Exit 350 ramp, 12 miles Southeast of downtown Chattanooga
Call (423-413-7955) or E-mail for precise directions and more information. Thank you.

E-mail



peavinecreek@gmail.com
Counter Started 2/03/2000
This site is a member of WebRing. To browse visit here.
Last Updated
Web Design by Dayle Haworth
Copyright © 2000-2020 ~ Peavine Creek Farm ~ All Rights Reserved

Our keywords are: camps, Chattanooga, camps, Chattanooga, dressage, driving horses, equine links, dressage, equine links, Georgia, horseback riding, hunt seat, Georgia, horseback riding, hunt seat, Georgia, horseback riding, hunt seat, Mustangs, riding lessons, riding program, Mustangs, American Quarter, riding lessons, riding programs, Ringgold, saddle seat, Ringgold, saddle seat, Ringgold, saddle seat, stock seat, Tennessee, stock seat, Tennessee, stock seat, Tennessee, trail rides, training horses, trail riding, trail rides, training horses, trail riding, trail rides, training horses, trail riding